We sat with Al Bayan newspaper (albayan.ae) in our new store at Dar Wasl to discuss streetwear, history and youbetterfly journey..
you can check the full article below:
https://www.albayan.ae/five-senses/east-and-west/2020-02-04-1.3769079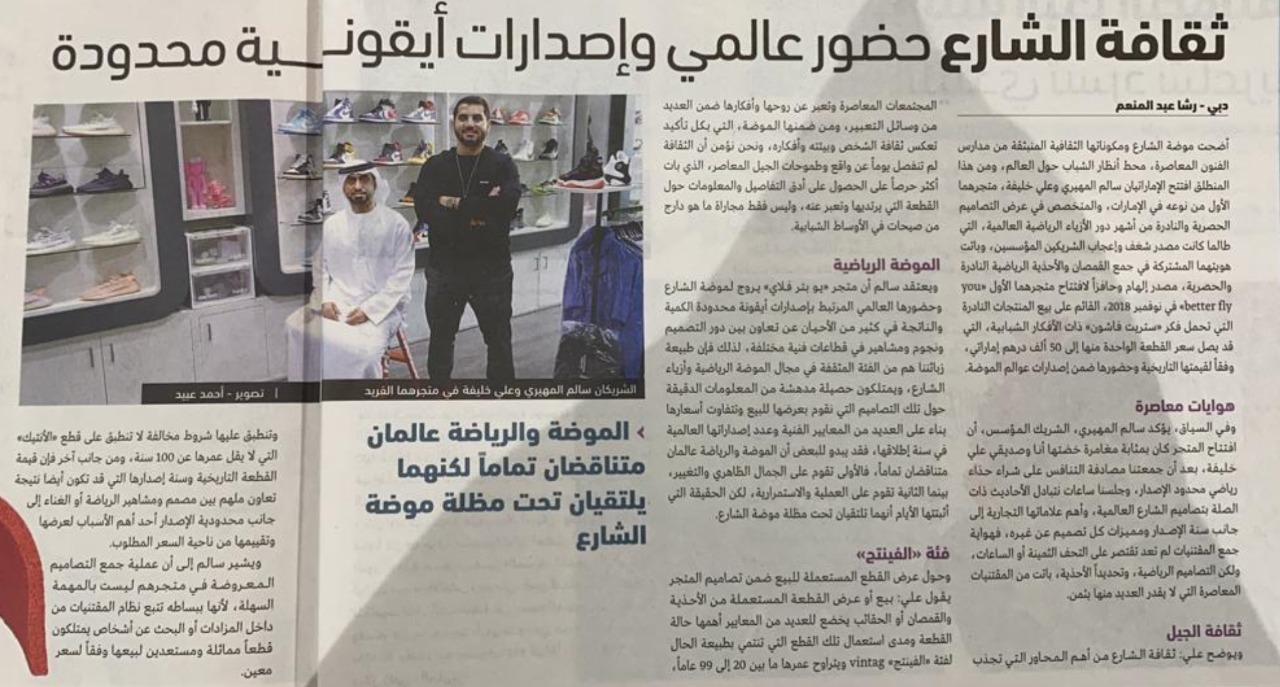 jeffrey Agotilla
Tuesday 05th May 2020
Ma'am / Sir, I would like to have an opportunity to work in your team and hoping to get that chance. I've worked in Sun and Sand Sports as product Specialst then joined Go Sports. I was having full and expertise on Sales and Sports Products, Align with all kinds of sports. Hoping to have an opportunity to explore and join your organization in any position available.
Showing 1 to 1 of 1 (1 Pages)