PASSION
The story of youbetterfly begins with a 12 year old boy buying his first pair of Jordan 13 with his mother from a local Nike supplier in Lebanon for $100. He rocked them everywhere – he wore them to bed on day 1 and rocked them everywhere until he outgrew them: he wore them to school, basketball games, parties, on holidays and even for soccer games!
I rarely regret decisions I make, but I do regret not keeping the Jordan's 13 as a memoire of much simpler times.. times when I watched Michael Jordan on TV playing the finals between 1996 and 1998 and acting in Space Jam. I collected his pictures from magazines, saved his digital pictures from Google on Floppy disks (that I still have till today). I would zone out alone in my room and believe I can fly. I was following up on his news, jerseys and sneakers in a country and at an age where it was difficult to access information..
MJ, Mohamad Ali Clay and my father had the biggest impact on my character: to the 12 year old boy, anyone can fly, anyone has the potential to be the world's greatest at what he loves!
PROFIT
Life always strays us away from our passion.. there are more important things to do out there. After university, I moved to my second home, the UAE. Even though reality hit me hard in my first year away from home, I always managed to keep an eye on my passion while doing the "important things". I always followed up on the latest gadgets, footwear, jerseys, trends, etc..
My career was progressing, I was doing well at the "profit" part of my life. I set up a new software development company without quitting the first company I joined in the UAE. I then moved to an e-commerce startup called noon.com (which had an initial funding of $1 billion!). I still wasn't satisfied. My motivation was sneakers: with every project I sign for my software development company, I made sure I buy one pair of sneakers. The more projects came, the more shoes I had! I learned a lot from noon.com and I'm grateful for all the learnings, I built a nice portfolio of clients for my software development company but I wanted more. I wanted more passion and purpose in what I was doing!
PURPOSE
After spending almost a year in noon.com, I decided I wanted to do something that can fall at the intersection of passion, profit and purpose. I quit and joined forces with a partner who was there from day 1. We both ended up making the decision at the same time even though we were both excelling in our careers. My purpose was clear: I wanted people to be as passionate about flying and about being great.. I wanted to be part of a cultural move, or community. We have the brands, the hype is there, but it's too commercial in the region. Why don't we have our own Kith? Our own STADIUMGOODS? Our own FIGHT CLUB? Why not dream big and have our own line as well.. why not build a community for young people in the region.. a community of people who believe that they can fly!
Our idea came from here, a struggle to search and find.. this was our purpose. Yes, these ideas are coupled with "serious" questions like inventory management, logistics, storage, customer experience, pipelines, credit lines, investments, and so much more, but these are all details that can be measured, fixed and adjusted.. what matters is that our hearts are set after our passion and our eyes are fixed on our purpose.
We are happy to introduce the Sneaker Cigar way of living and will fight to see this community grow!
Now you can buy, sell and consign with us.. you will also be able to chill with us soon!
Keep the feedback coming!
Genuine, and we act on it.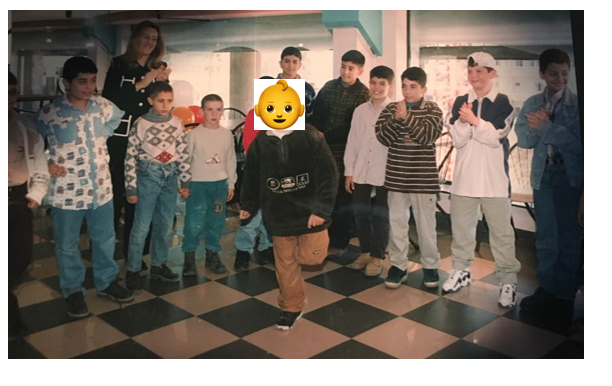 D.K.
Monday 18th November 2019
Juts stumbled across your site. Loving the passion!! Be the fire that ignites the movement. Full support from me!

Jaber Marafie
Friday 18th October 2019
Came across your website & absolutely love it. Will definitely keep an eye on your website as often as i can !!! Good Job!! Keep it Up !!

Hamad
Thursday 03rd May 2018
Amazing story, love it. Looking forwad to see this community grow.

SneakerAdmin
Sunday 03rd June 2018
Thank you Hamad! Watch this space :D
Showing 1 to 1 of 3 (1 Pages)